Join Maestro Michael Nowak and Orchestra Novo
Experience the profound inventiveness and dazzling instrumental virtuosity of J.S. Bach's Brandenburg Concerti under the baton of Maestro Michael Nowak. Mission San Luis Obispo de Tolosa adds incredible acoustic colors and textures to these most cherished orchestral works.
Brandenburg Concerti
Sunday, March 26, 3 pm
Mission San Luis Obispo de Tolosa
Featured soloists:
Brynn Albanese, violin
David Hennessee and  Karen Loewi-Jones, viola
Janice Tipton, flute
Allan Vogel, oboe
David Washburn, trumpet
Ian Pritchard, harpsichord
Tickets are available at the door beginning at 2:30 pm.
Our Program
Brandenburg   Concerto #3
Brandenburg   Concerto #5
Brandenburg   Concerto #6
Brandenburg   Concerto #2
Preferred Seating $40
General Admission $25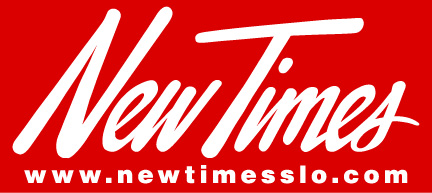 Allan Vogel
California Institute of the Arts
Allan Vogel is one of America's leading wind soloists and chamber musicians and has been hailed as "an aristocrat of his instrument, an oboe virtuoso with few equals" (Los Angeles Times) and "undoubtedly one of the few world masters" (San Diego Union).
In recent seasons, Dr. Vogel performed concerti by Strauss, Vaughan-Williams, Bach, Amram and Lazarof, among others. His discography includes recordings for Delos, Nonesuch, RCA and Dorian. He participated in recordings of the Bach Cantatas with Helmuth Rilling in Germany. His two solo recordings, soon to be released on the Delos Label, are entitled Bach's Circle (Baroque sonatas) and Oboe Obsession (virtuoso romantic works). His former students hold many prominent orchestral and university positions throughout the country. Dr. Vogel has served on the advisory board of the American Bach Society. Read more>>
Ian Pritchard
Los Angeles Chamber Orchestra
Ian Pritchard earned his Bachelor of Music degree in harpsichord performance at Oberlin, then moved to London in 2000 to study at the Royal Academy of Music, where he graduated with Distinction. While in Europe he performed with groups such as Florilegium, the Academy of Ancient Music, the Orchestra of the Age of Enlightenment, the Orquesta Nacional de España and the Irish Baroque Orchestra, and as a chamber musician with Monica Huggett, Rachel Podger, Elizabeth Wallfisch and Peter Holtslag, among others. In 2015 he was elected as an Associate of the Royal Academy of Music. Pritchard has appeared frequently on BBC Radio 3 and on the BBC 2 production "Vivaldi Unmasked," and has won prizes in several international harpsichord competitions. He is currently pursuing his PhD in Historical Musicology at USC. He is organist and director of music at Trinity Lutheran Church, Pasadena, and is a founding member of the early-music group Tesserae. He is a member of the Los Angeles Chamber Orchestra. Read more>>
David Washburn
Los Angeles Chamber Orchestra
David Washburn is a Yamaha Performing Artist and is the principal trumpet of the Los Angeles Chamber Orchestra. A much sought-after musician in Los Angeles, he also holds the position of associate principal trumpet of the LA Opera orchestra and principal trumpet with the California Philharmonic. He has served as principal trumpet and soloist with the Hong Kong Philharmonic Orchestra.
Active in the recording studios, David has numerous motion picture soundtracks to his credit. Read more>>
Janice Tipton
Janice Tipton has performed as soloist with the California Chamber Symphony, Musical Offering Baroque Ensemble, Los Angeles Chamber Orchestra, and the California Chamber Virtuosi. She performs at the Oregon Bach Festival and has also appeared at the Santa Fe, Chamber Music Northwest, La Jolla, and New England Bach festivals She has recorded on the Delos record label.